The right Partner for your personal Diet
Kanso - MCT and Keto
Kanso is a brand by Dr. Schär.
At Dr. Schär, we have a clear mission: We enhance the lives of individuals with special dietary needs.
Our brand, Kanso, has been specifically designed for people who need to be particularly mindful of their fat intake in their diet.
We are committed to improving the lives of those following a ketogenic or low-fat diet.
...as an expert in specialized nutritional solutions.

...that turn dining into a special moment again.

...through close collaboration with doctors, nutrition experts, and those affected.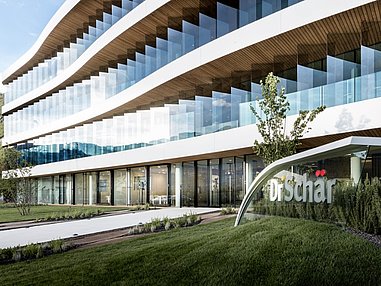 We make enjoyment a part of daily life
For over 40 years, at Dr. Schär we have been dedicated to enhancing the lives of individuals with special dietary needs. From being pioneers in gluten-free nutrition, the company has since diversified into developing groundbreaking nutritional solutions for other important conditions.
As an Italian company, Dr. Schär is based in South Tyrol, nestled in the heart of the Northern Italian Alps, where high-quality food and drink are integral to the lifestyle.
We seamlessly combine special dietary requirements with the joy and pleasure of life.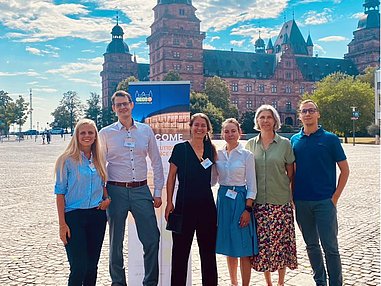 Kanso - What we stand for
We are a highly motivated and dedicated team that aims to provide you with the best possible support during your diet. We are committed to providing you with the best and most innovative nutritional solutions..
To achieve this, we rely on the latest scientific findings and cooperate closely with experts in the field. We also work closely with patient organizations to better understand your daily life with your diet.
Because this is certain: The best diet is the diet that works and we help you to achieve this!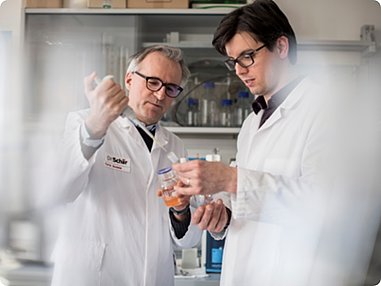 This is how our innovative ketogenic nutrition solutions are developed
It is a challenge to incorporate large amounts of fats into food products and at the same time meet the requirement of low-carbohydrate composition and taste!
Dr. Schär has a state-of-the-art development department in Trieste that is optimally equipped for this task. Our food technologists not only have decades of experience, but also bring with them the Italian passion for qualitative and tasty food. Hence their ambition to develop, in addition to oils and liquid foods, breads, cookies and pasta - products that support the diet and at the same time make eating together again a moment of pleasure and enjoyment.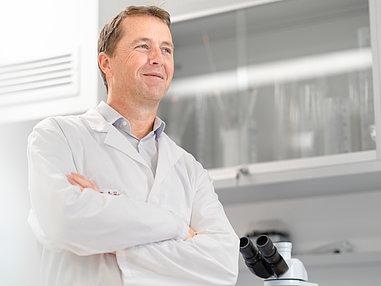 Food quality at Dr. Schär
The safety of our products has absolute priority. A global team guarantees quality assurance down to the smallest detail.
A global team of over 40 employees ensures that quality and safety from raw material to finished packaged product meet the highest standards at all our production sites. With an advanced system for monitoring the entire value chain and production process, as well as regular audits of our suppliers, our quality assurance staff never misses the smallest detail. Not a single step in the manufacturing process goes unchecked.
Watch video