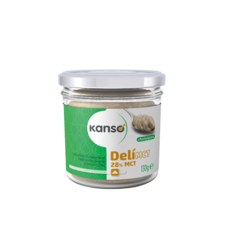 Kanso DelíMCT Champignons
Food for special medical purposes
Champignon cream with medium chain triglycerides (MCT fats).
Ketogenic ratio of 4:1
Contains MCT fats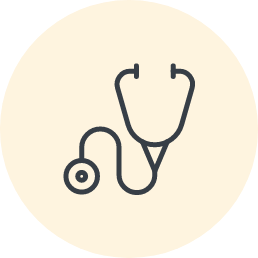 Ketogenic Diet, Fatty Acid Oxidation Disorders, Fat Digestion Disorders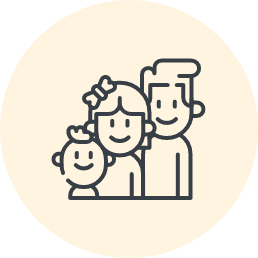 From 3 years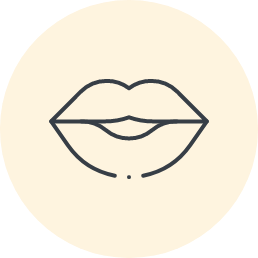 Mushroom

Prescribable and reimbursable
Nutritional values
Ingredients
How to get?
Order information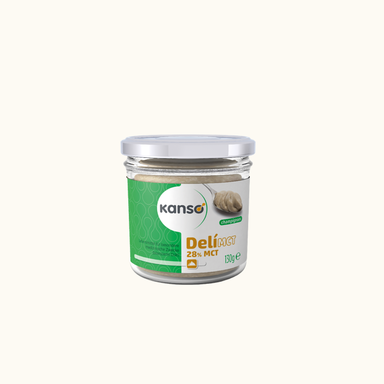 Nutritional values
| | |
| --- | --- |
| | Per 100 g |
| Energy | 296 kcal |
| Fat | 28.9 g |
| of which MCT fat | 28.4 g |
| Carbohydrates | 4,5 g |
| Protein | 2.4 g |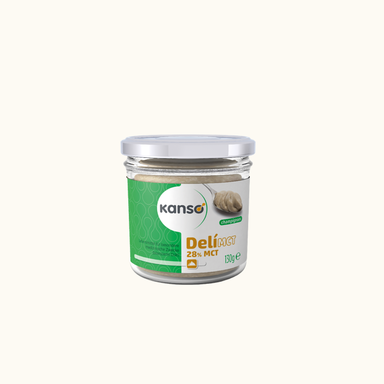 Ingredients
Water, vegetable oil 29 % (medium chain triglycerides from palm and coconut fat), mushroom fungi (Agaricus bisporus) 12 %, onion powder, potato fiber, sunflower protein, yeast extract, sea salt, garlic powder, thyme, rosemary, white pepper, acidity regulators: lactic acid, citric acid; antioxidant: ascorbic acid.
How to get?
To learn about the avaibility of this product in your country send us an e-mail at info(at)kanso.com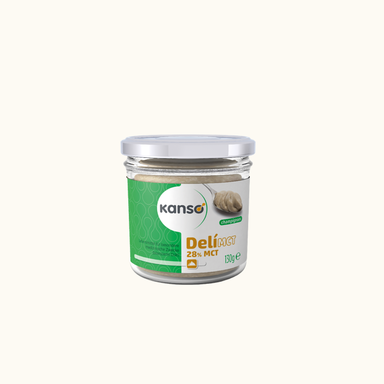 Order information
Smalles sales unit: 130 g
Frequently asked questions
What is the shelf life of DelíMCT Champignons?
Unopened, the minimum shelf life is 6 months.
How to store DelíMCT Champignons?
Store in a dry place at room temperature. Once opened, store in the refrigerator and consume within 3 days.
How should DelíMCT Champignons be dosed?
Dosage must be determined by your physician or dietitian and is dependent on age, weight, and your individual diet plan.
Do I need to incorporate DelíMCT Champignons slowly into my diet?
DelíMCT Champignons contains MCT fats. In order to increase tolerance, we recommend to incorporate the product gradually into the diet.