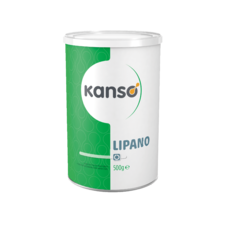 Kanso Lipano
Food for special medical purposes
Low-fat, neutral-tasting powder with medium chain triglycerides (MCT fats) for quick preparation of bottle and sip feed.
Neutral-tasting, nutritionally complete bottle and sip feed
Contains a low content of LCT fats
Contains a high content of MCT fats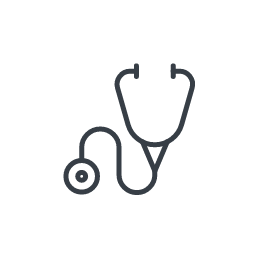 Fatty Acid Oxidation Disorders, Fat Digestion Disorders
From birth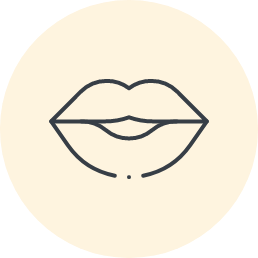 Neutral

Prescribable and reimbursable
Nutritional values
Ingredients
How to get?
Order information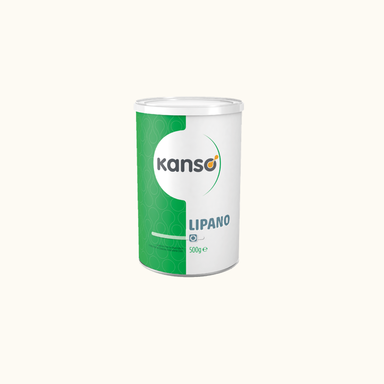 Nutritional values
| | | |
| --- | --- | --- |
| | Per 100 g | Per portion (15 g) |
| Energy | 460 kcal | 69 kcal |
| Fat | 17.5 g | 2.6 g |
| of which MCT fat | 13.4 g | 2.0 g |
| Carbohydrates | 62.9 g | 9.4 g |
| Protein | 10.9 g | 1.6 g |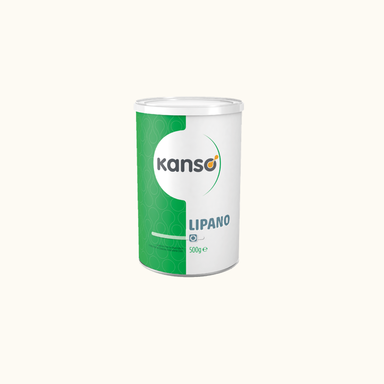 Ingredients
Maltodextrin, vegetable oils 16.6 % (medium chain triglycerides from palm and coconut oil in variable proportions by weight, soybean oil, antioxidants: natural tocopherol-containing extracts, ascorbyl palmitate), calcium caseinate (milk), lactose (milk), fructo-oligosaccharides (FOS) 3.4 %, dicalcium phosphate, tripotassium citrate, emulsifiers: Soy lecithin, citric acid esters of mono- and diglycerides of fatty acids; Galacto-oligosaccharides - GOS (milk) 0.5 %, sodium hydrogen phosphate, potassium chloride, choline bitartrate, magnesium carbonate, vitamins (A, D, E, K, C, B1, B2, niacin, B6, folic acid, panthotenic acid, B12, biotin), sodium chloride, oil from Mortierella alpina, DHA- and EPA-rich oil from the microalgae Schizochytrium sp., L-cystine, inositol, ferrous sulfate, zinc sulfate, L-carnitine L-tartrate, copper sulfate, manganese sulfate, potassium iodide, sodium selenite, sodium molybdate.
How to get?
To learn about the avaibility of this product in your country send us an e-mail at info(at)kanso.com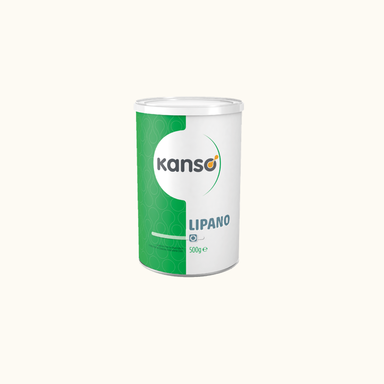 Order information
Smallest sales unit: 500 g
Frequently asked questions
What is the shelf life of Lipano?
Unopened, the minimum shelf life is 18 months.
Unopened, Lipano should be stored dry at room temperature.
Once opened, close the lid tightly and consume the product within 4 weeks.
How should Lipano be dosed?
Dosage must be determined by your physician or dietitian and is dependent on age, weight, and your individual diet plan.
Standard dilution (15%): Mix 15 g Lipano with 90 ml water
Do I need to incorporate Lipano slowly into my diet?
Lipano contains MCT fats. In order to increase tolerance, we recommend to incorporate the product gradually into the diet.