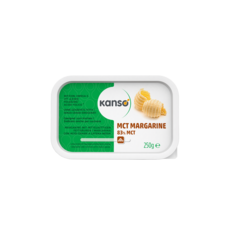 Kanso MCT Margarine 83 %
Food for special medical purposes
Margarine with medium chain triglycerides (MCT fats).
83 % MCT fat of the total fat content
Ready to consume
Contains essential omega-3 and omega-6 fatty acids
With vitamins A, D, E, folic acid and B12
Contains no hydrogenated fats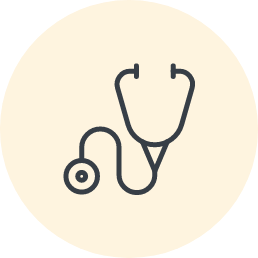 Ketogenic Diet, Fatty Acid Oxidation Disorders, Fat Digestion Disorders
From 1 year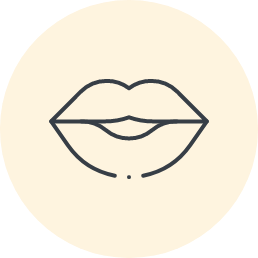 Mild margarine taste

Prescribable and reimbursable
Nutritional values
Ingredients
How to get?
Order information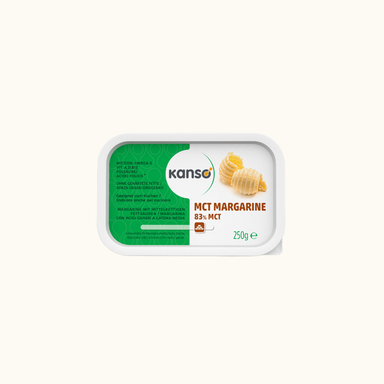 Nutritional values
| | |
| --- | --- |
| | Per 100 g |
| Energy | 720 kcal |
| Fat | 80.0 g |
| of which MCT fat | 66.0 g |
| Carbohydrates | 0.0 g |
| Protein | 0.0 g |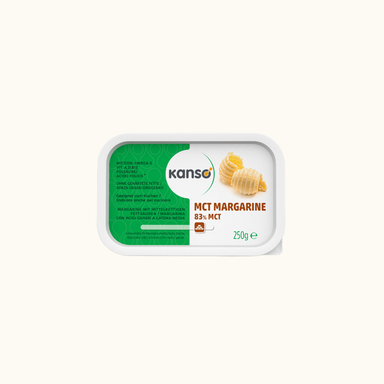 Ingredients
Medium chain triglycerides from palm and coconut fat water, safflower oil, linseed oil, emulsifiers: mono- and diglycerides of fatty acids (sunflower lecithin), vitamin E, natural flavor, acidity regulator: L(+)-lactic acid; vitamin A, colorant: ß-carotene; folic acid, vitamin D, vitamin B12.
How to get?
To learn about the avaibility of this product in your country send us an e-mail at info(at)kanso.com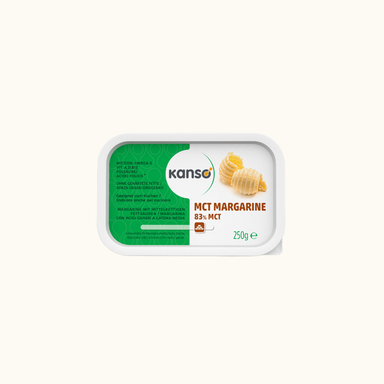 Order information
Smallest sales unit: 250 g
Frequently asked questions
What is the shelf life of MCT Margarine 83 %?
Unopened, the minimum shelf life is 6 months.
How to store MCT Margarine 83 %?
Store in the refrigerator.
Once opened, use within 1 month.
How should MCT Margarine 83 % be dosed?
Dosage must be determined by your physician or dietitian and is dependent on age, weight, and your individual diet plan.
Do I need to incorporate MCT Margarine 83 % lowly into my diet?
MCT Margarine 83 % contains MCT fats. In order to increase tolerance, we recommend to incorporate the product gradually into the diet.
Can I use MCT Margarine 83 % for cooking and baking?
MCT Margarine 83 % can be used as a substitute for conventional spreadable fats. Suitable as a spread and for cooking and baking up to 180 °C for a maximum of 40 minutes.