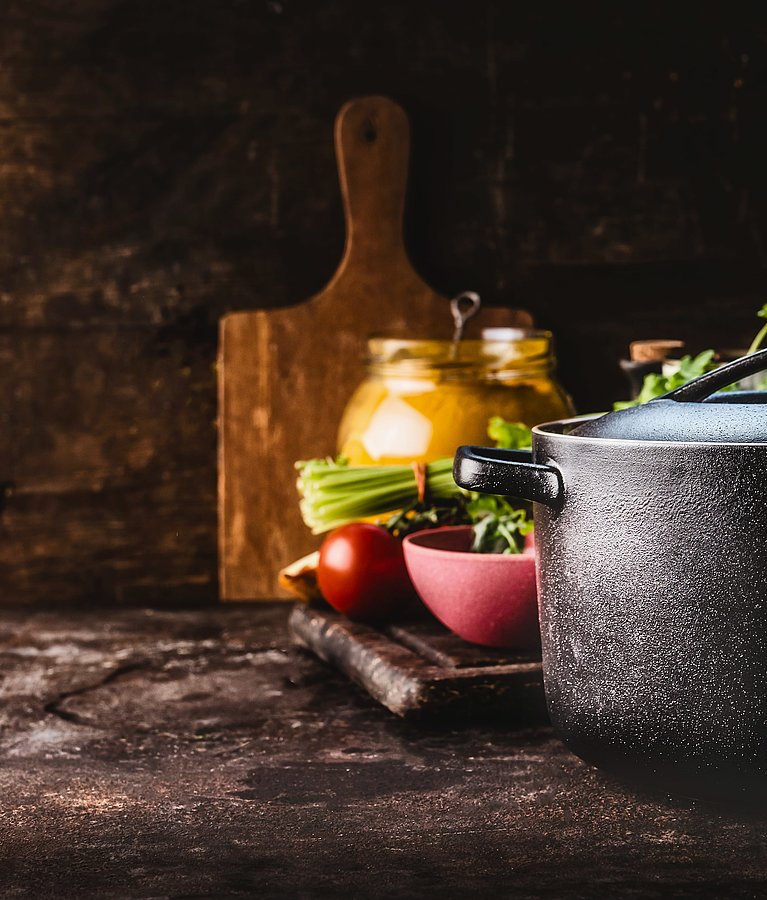 Ketogenic diet
Cooking tips with MCT fats
The most important information summarized briefly:
Half a teaspoon of MCT oil is approximately 1 g/ml.
One teaspoon of MCT oil is approximately 3 g/ml.
One tablespoon of MCT oil is approximately 6 g/ml.
MCT margarine is ideal for spreading on bread as well as for sautéing and baking.
MCT oil can be used for salad preparation and for gentle frying at low temperatures (approximately 150°C).
Do not keep MCT fats warm for too long, heat them too hot, or reheat them (in the microwave) as this could result in a bitter taste.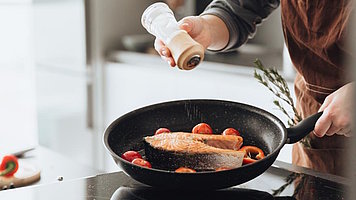 Appropriate Cooking Methods
Sautéing: Cooking in a closed pot at a temperature of approximately 100°C in its juices or with little fat and liquid.
Steaming: Cooking in steam in a closed container at a temperature of approximately 100°C.
Cooking in foil/roasting bag: Food in the foil is gently cooked without fat in its juices.
Cooking in a clay pot (Römertopf): Advantages of using a clay pot include the need for very little liquid and the ability to cook with minimal added fat.
Gentle searing: Since MCT oil should be heated to a maximum of 160°C, briefly sear the meat or vegetables in it and then lower the temperature for finishing cooking.
Add MCT margarine and MCT oil as an energy supplement to already cooked foods, such as vegetables, potatoes, purees, soups and sauces
Note: This article is for informational purposes only and is not intended to replace individual medical and dietary advice.
More Community posts on this topic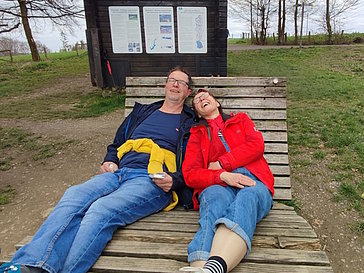 Ketogenic diet
Dieta Chetogenica: "Aiuto, come lo dico alla mia famiglia?"
Con l'inizio della dieta chetogenica, le sue condizioni sono molto migliorate così come la voglia di uscire. Al suo cambiamento le persone che le stanno vicino hanno reagito in modi molto diversi: dall'interesse al rifiuto o addirittura agli insulti.All'inizio questo cambiamento è difficile anche per la sua famiglia. Nell'articolo, Susanne ci racconta come ha reagito in queste situazione e come le affronta oggi.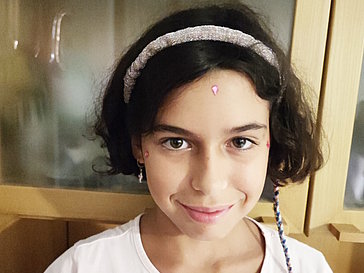 Ketogenic diet
Starting the Keto Diet: One Step at a Time
When you receive a diagnosis of a rare disease for which there is no medicine to make it disappear, you feel like you're locked in a dark room. But when you're told that there's a therapy that can mitigate the effects of the disease, that's when the light returns...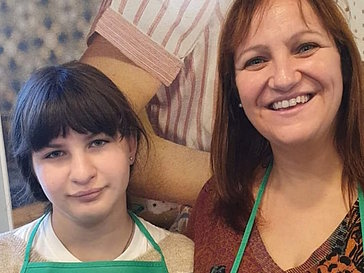 Ketogenic diet
Nothing is impossible
There are so many things we would like to share about the ketogenic diet. Monica has been on this diet since 2015, and much has changed - both in terms of meal preparation with new products on the market and in managing everyday life or special occasions. Monica has always been a cheerful and positive person.