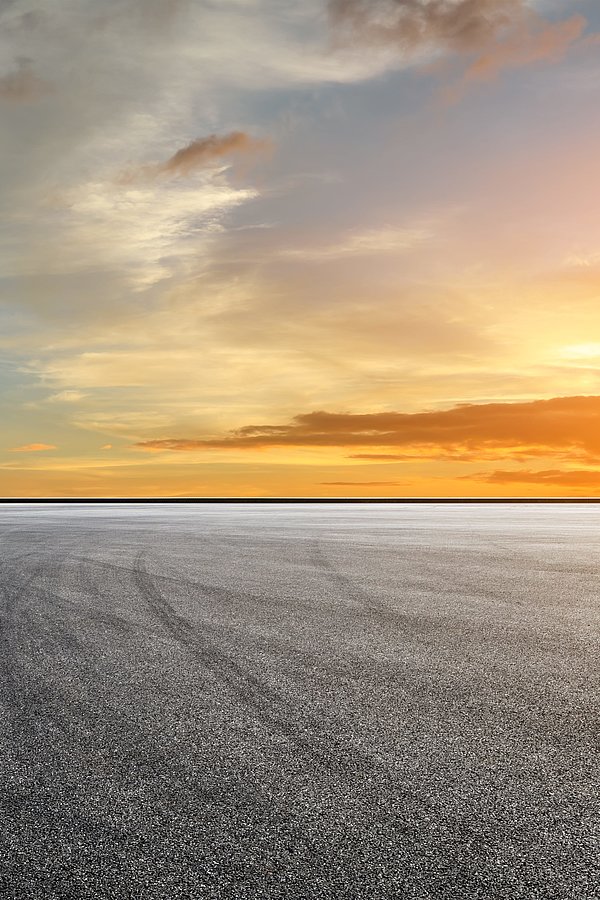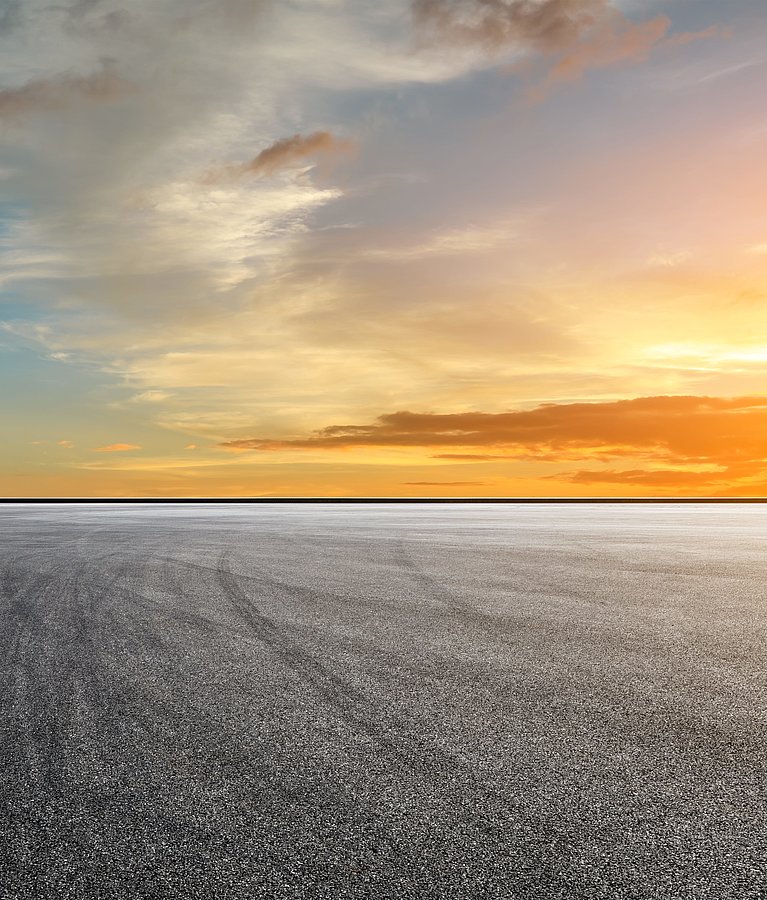 Ketogenic diet
Elisabeth and Sonja introduce themselves
Who am I - Who are we?
Hello, my name is Elisabeth. I am four years old and live with my family in Upper Bavaria. I am a happy, fun-loving and inquisitive girl. Unfortunately, I have a handicap. I have what is called "drug resistant epilepsy".
My Story with Pharmacoresistant Epilepsy
For me, this means that I have to take many medications, which unfortunately seem to be insufficient on their own to control my seizures. Additionally, I am on a ketogenic diet. With this dietary approach, I can further reduce my seizures, and all of this without significant side effects.
Epilepsy is a part of my condition because I suffer from Tuberous Sclerosis. When I was born, nobody knew about my condition. It only manifested itself when I was about five months old and had my first seizures. I was fortunate in that the disease was diagnosed very quickly, and medical treatment began promptly.
First, it was one medication - then two - then in higher dosages. Later, a third medication was added. While my seizures became less frequent, they never completely disappeared. They became a problem when I started to crawl and, later, when I attempted to stand up. It became especially dangerous when I couldn't sit up freely anymore due to the frequent seizures. Thankfully, right from the beginning, I received responsible and excellent medical care.
I am passionate about the ketogenic diet because it has helped Elisabeth so much, and I love cooking and experimenting with new dishes for her. This passion has led me to develop a deep interest in ketogenic cuisine, and over the years, I have learned much more about nutrition than I ever imagined. With this blog, I want to provide insight into our life with the ketogenic diet and hopefully inspire or, rather, encourage some people to try this dietary approach.
The Ketogenic Diet
Doctors discussed the possibilities and benefits of a ketogenic diet with my parents very early on. When my health deteriorated drastically, and I stopped making any developmental progress, my parents decided to implement a ketogenic diet as part of my treatment in a clinic. I was about one and a half years old at that time.
Since then, my mom has been exclusively preparing ketogenic meals for me. I enjoy everything she cooks very much! I am doing significantly better than before starting the diet. My mom will tell you more about it!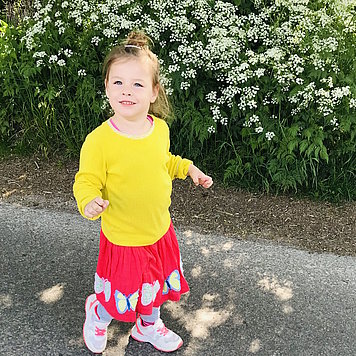 The interview with Mama Sonja
Question 1: How were your first days and weeks when transitioning to a ketogenic diet?
My initial skepticism about the potential effectiveness of the ketogenic diet disappeared due to the growing fears and concerns about Elisabeth's deteriorating condition, despite the best medical treatment. In the end, this skepticism turned into my greatest hope, and I was eager and desperate to seize the opportunity that the ketogenic diet offered.
When I started the ketogenic diet for Elisabeth, under medical guidance and supervision, my feelings fluctuated between hope and fear. Hope that the ketogenic diet would help Elisabeth, and at the same time, fear of the consequences if the therapy proved ineffective. When it finally began, the first days and weeks of the transition were quite challenging – at least that's how I perceived it, even though I had already thoroughly researched it beforehand. The abundance of new information, precise calculations, weighing ingredients, and the constant pressure to have suitable meals ready at all times – every day – left me feeling overwhelmed. At the end of the second day of training, I thought to myself, "There's no way you can do this for the rest of your life." I had immense respect for the task.
Now, I've been cooking ketogenic meals for Elisabeth for over 3.5 years. And if I'm completely honest, there are still moments today when the diet requires a lot of time and effort, and I find it challenging. But I have become very skilled and proficient, and I've found joy in it. Today, I would say, "I love the ketogenic diet."
Question 2: What positive effects have you observed with the ketogenic diet?
To our great relief, our hopes were fulfilled. Elisabeth tolerated the transition well, and within 14 days, she became completely seizure-free at that time. What was even more beautiful was witnessing how she began – I would even say, perhaps for the very first time ever – to perceive her environment with absolute clarity, awareness, and completeness. I had the impression that there had always been a disruptive curtain in front of Elisabeth's perception, and suddenly, it was pulled away, revealing a breathtaking view of the vast and beautiful world beyond.
Elisabeth could suddenly do things that had previously been impossible. There were many new impressions flooding into Elisabeth's world. She started registering everything, absorbing it more and more, and reacting to it. But the most beautiful part was, of course, the disappearance of the sudden drop seizures. All in all, it was incredible! For us, a miracle had come true and continues to do so. Elisabeth is much better because of the diet! I would even claim that the diet changed Elisabeth's life and saved her future, which seemed impossible at the time. She made tremendous progress, which we hadn't thought possible back then. The wonderful thing is that she continues to do so. The diet provides her with the foundation for a truly magnificent life within her capabilities. We are grateful every day for this.
Elisabeth has also embraced the diet very well and eats with genuine joy and pleasure. Fortunately, we haven't had any problems with her from the beginning.
Question 3: What initial mistakes can people avoid when starting a ketogenic diet?
Looking back, I can only say that I was too strict with myself at the beginning. The precise implementation of the diet, as prescribed by the doctor, is, of course, crucial. Every gram counts. If you work imprecisely, the end result will always be more variable. At least that's how it is with Elisabeth. I've always taken the diet very seriously and continue to be extremely meticulous about hidden sugars or carbohydrates in food or medications. I'm very precise about that. But I made it more challenging for myself, especially at the beginning. I always thought that I had to provide Elisabeth with a wide variety of meals right from the start to make the diet as diverse and delicious as possible for her. My goal was to get her enthusiastic about this diet in the long run. I put a lot of pressure on myself. If I had to start from the beginning today, I would approach it like this:
I would create just a handful of favorite recipes that Elisabeth truly enjoys unconditionally and offer them in rotation. I would do this until I became much more familiar with the ketogenic diet, and daily life went more smoothly.
Question 4: What are your favorite keto- dishes and foods?
Elisabeth's favorite dishes change from time to time. She also loves a diverse selection of foods. Regarding favorite dishes, I would describe Elisabeth as a "phase eater": today, dish X is her favorite, tomorrow it's dish Y. But in general, what she liked once remains popular later.
Elisabeth eats very well and enjoys it. She loves variety and enjoys trying new meals and foods, which is why she appreciates a wide variety of foods. What she has always liked are noodles with creamy sauces (lots of sauce!), vegetable snack boxes as finger food, moist cakes, berries, raw vegetable snacks, dips, and bread with various spreads or toppings. She especially loves avocados, eggs, and mayonnaise. Above all, the quality of the food is always important to me.
Question 5: Were you familiar with Kanso products before the collaboration?
I have known and used Kanso products for a long time, and I was already introduced to them in the clinic, especially because we work with MCT fats for Elisabeth. Kanso's MCT oils were the first products we used. We always kept an eye on Kanso's expanding product range and tested them as soon as they became available. We are always thrilled when there are new developments that make our daily life easier.
Question 6: How do you like our products? Which ones are particularly good?
As I mentioned, the oils and margarine are basically indispensable as a base product for us and are also very well-received in terms of taste. Elisabeth also tolerates them very well. But I'm really impressed with all of Kanso's products. Especially in such a specific segment, I'm grateful and open to new product ideas on the market. Therefore, I use the entire range of Kanso products interchangeably, depending on their suitability for the dishes. I use the DeliMCT creams very gladly and frequently as a spread on bread because it allows me to save fat elsewhere and achieve a completely different taste result. But I also use them for cooking and refining dishes. Elisabeth particularly loves the DeliMCT Cream with a milder taste because it reminds her a lot of mayonnaise.
I was overjoyed when the DeliMCT Cacao Biscuits came out. That's a real relief and time-saver in the keto everyday life! They are great for on the go and often end up in the lunchbox for kindergarten. Elisabeth's absolute favorite product, however, is the "DeliMCTCacaoBars."
We recently got the new KetoBiota in our house. I find the possibilities of using the product great because I can apply it flexibly, quickly, and easily. The powder is packaged in small portions and can be used without refrigeration – very convenient in my opinion. I can mix it up on the go and have a full meal. Moreover, it really tastes great. It will definitely be a new highlight for Elisabeth. I'm saying this not just because I'm writing texts for Kanso, but because the products really taste good. I always try them myself before serving them to Elisabeth!
Question 7: What do you not like so much about the ketogenic diet?
Of course, the diet and the associated daily routine are very time-consuming and require careful planning. However, this can be managed well with the right routine. What I don't like as much is that due to the high fat content, the dishes are often very liquid, and many products and foods need to be refrigerated. When I'm on the go, especially in the summer, this can be challenging. That's why I really appreciate products like KetoBiota or MCTfiber, which can be easily mixed into other foods without making them more liquid. This allows me to reduce oils and other liquid fats. The consistency of the final meal becomes more pleasant and easier to transport as a result.
More Community posts on this topic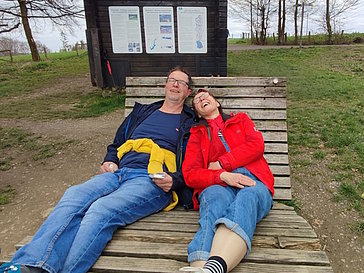 Ketogenic diet
Dieta Chetogenica: "Aiuto, come lo dico alla mia famiglia?"
Con l'inizio della dieta chetogenica, le sue condizioni sono molto migliorate così come la voglia di uscire. Al suo cambiamento le persone che le stanno vicino hanno reagito in modi molto diversi: dall'interesse al rifiuto o addirittura agli insulti.All'inizio questo cambiamento è difficile anche per la sua famiglia. Nell'articolo, Susanne ci racconta come ha reagito in queste situazione e come le affronta oggi.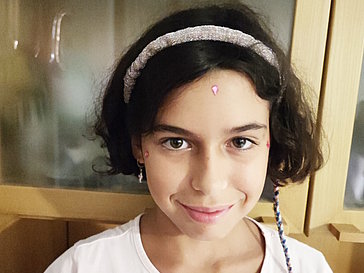 Ketogenic diet
Starting the Keto Diet: One Step at a Time
When you receive a diagnosis of a rare disease for which there is no medicine to make it disappear, you feel like you're locked in a dark room. But when you're told that there's a therapy that can mitigate the effects of the disease, that's when the light returns...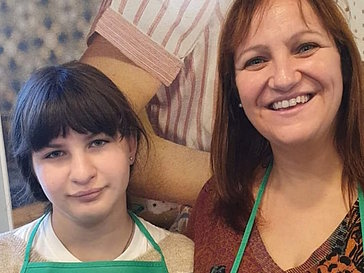 Ketogenic diet
Nothing is impossible
There are so many things we would like to share about the ketogenic diet. Monica has been on this diet since 2015, and much has changed - both in terms of meal preparation with new products on the market and in managing everyday life or special occasions. Monica has always been a cheerful and positive person.