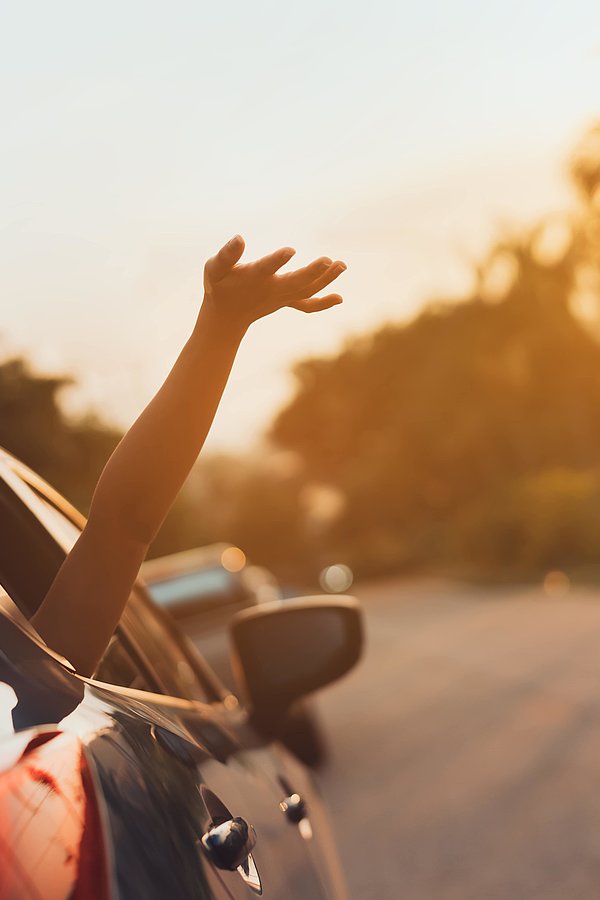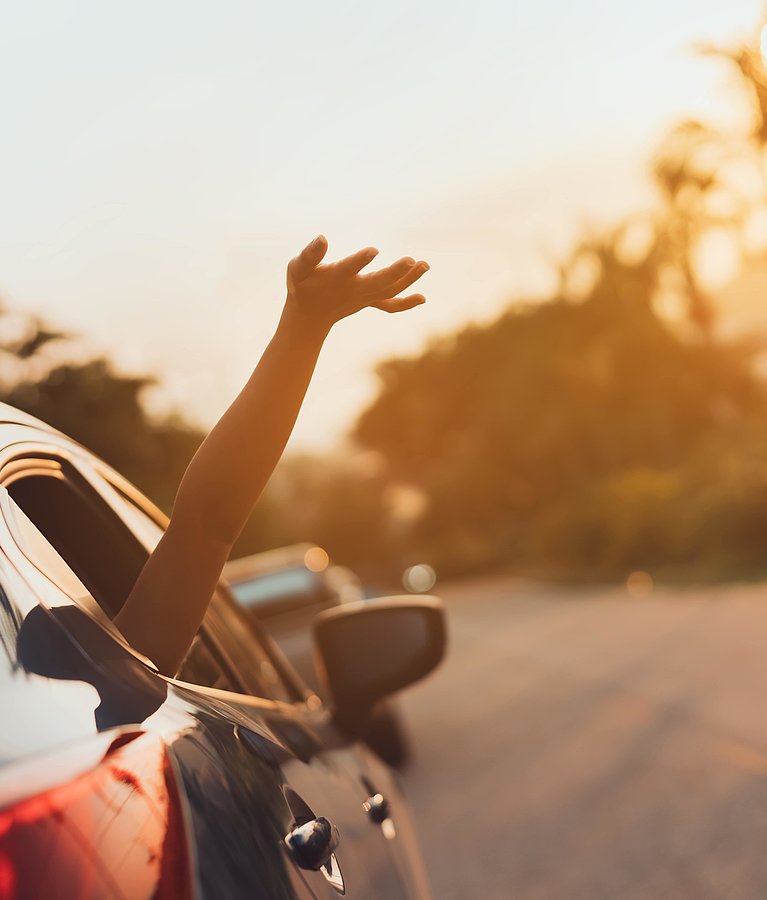 Ketogenic diet
Elisabeth's ketogenic travels
Especially on trips with children, parents need to take a lot of equipment with them. From a change of clothes and diapers to baby carriages, strollers and buggies - there really is quite a lot that we can and must think about. Of course, this means a lot of planning and organization, even if it's a short trip. Of all the things, the right provisions for the little ones are a must. This is a very special topic anyway, as I have found that tastes are very individual, especially in children. However, if a child is prescribed a ketogenic diet, provisions play an even greater role.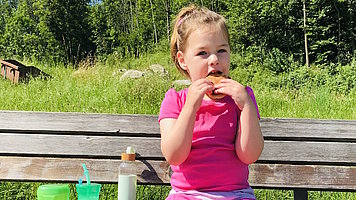 Keto Travels- Challanges
Meal preparation occupies my thoughts well before planning an outing. Spontaneous restaurant visits or drive-in stops are challenging on Elisabeth's ketogenic diet. Unfortunately, no restaurant offers a dedicated ketogenic menu tailored to Elisabeth's needs. Every gram of her food must be meticulously calculated, making ready-made options impractical. While suitable keto foods exist, they're often not readily available, requiring luck or product knowledge. Despite these constraints, I incorporate various foods for Elisabeth, but they fall short of replacing a complete, energy-supplying meal.
Elisabeth's diet is not just a medical necessity; it's a source of strength, stamina, and vital regulation of her metabolism, blood sugar, and ketone levels. Maintaining stability throughout the day is ideal, yet Elisabeth's inclination as a 'phase eater' adds complexity. Regardless of my preparation, she must desire a specific menu at a precise time. This, coupled with hospital stays and the demands of everyday life, hinders our ability to embark on extensive travels as frequently as desired. Yet, we find solace in our picturesque surroundings.
Challenges persist during outings, notably the need to cool Elisabeth's meals due to the sensitivity of keto-friendly fats and oils. This poses a considerable hurdle, particularly during spontaneous summer excursions. Despite these obstacles, our gratitude for a beautiful environment and the joy of local adventures remain undiminished.
Fortunately, I notice that as Elisabeth gets older, planning becomes easier bit by bit, as she can now "co-decide" on certain things more consciously.
Ketogenic Travels - Solutions
The meal planning process is a continuous and daily effort for me, ultimately rewarded by the simplified daily handling. In addition, we now have various cooling and transportation options at home, ranging from small cool bags and freezers to medium and large equipment. This may sound like an abundance of cooling options, but it provides us with the necessary "flexibility and independence" in our daily lives. For instance, in late autumn or winter, a small cool bag with a mini-cooling pack is often sufficient.
Kanso also offers a good alternative for on-the-go situations: KetoBiota and the Kanso yogurt container are always part of spontaneous outings. Both can be quickly packed into a handbag, and we always have water with us. Elisabeth enjoys the taste of KetoBiota even without additives. In case of any unforeseen circumstances, I carry pre-weighed fruit powder from places like Spicebar in a small separate container. The combination of these two items is brilliant, as both KetoBiota and the fruit powder can be taken without refrigeration and prepared "on-the-spot" as needed.
To have a "crunchier" option for Elisabeth, I have been working on a recipe for "snack rolls." My goal was to create rolls that are not only sweet, juicy, and soft (as Elisabeth loves them) but also packed with immense energy to enable her to play and endure for an extended period. Such an energy boost in between is highly recommended and can even replace a complete meal with MCT fats. I opted for a baked version: "Raisin rolls with KetoBiota," so I could completely do away with the use of cooling methods.
Despite the additional efforts, there are numerous options for on-the-go snacks, even for children following a ketogenic diet. And if all else fails, I always have the Kanso KetoBiscuits ready in seconds!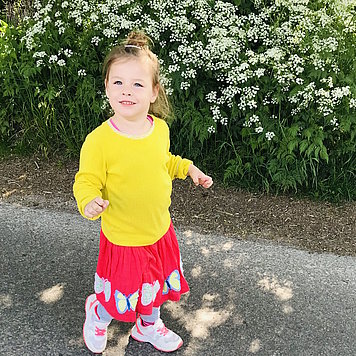 Interview with Mama Sonja
Question 1: How were your first days and weeks transitioning to a ketogenic diet?
My initial skepticism about the potential effectiveness of the ketogenic diet disappeared as concerns grew over Elisabeth's continually deteriorating condition, despite the best medical treatment. This skepticism eventually turned into my greatest hope, and I was desperate to seize the opportunity that the ketogenic diet offered.
When I started the ketogenic diet for Elisabeth under medical guidance, my feelings oscillated between hope and fear. Hope that the ketogenic diet would help Elisabeth and fear of the consequences if the therapy proved ineffective. When it finally began, the initial days and weeks of the transition were challenging, at least in my perception, despite my prior thorough research. The abundance of new information, precise calculations, weighing and preparing meals, and the constant pressure to have appropriate food available at all times led to headaches. At the end of the second day of training, I thought to myself, "There's no way you can do this for the rest of your life." I had immense respect for the task.
Now, I have been cooking ketogenic meals for Elisabeth daily for over 3.5 years. And if I'm completely honest, there are still moments today when the diet takes a lot of time and effort, and I find it challenging. However, I have become very skilled and proficient, and I have discovered enjoyment in it. Today, I would say, "I love the ketogenic diet."
Question 2: What positive effects have you observed with a ketogenic diet?
Fortunately, our hopes were fulfilled. Elisabeth tolerated the transition well, and within 14 days, she became completely seizure-free at that time. Even more beautiful was the sight of how she began, perhaps for the first time ever, to perceive her environment precisely, clearly, alertly, and completely. It seemed to me as if there had always been a disturbing curtain in front of Elisabeth's perception, which was suddenly lifted, revealing a clear view of the beautiful world behind it.
Elisabeth could suddenly do new things that were previously impossible. Many new impressions flooded in, and she now registered everything, absorbing it more and more and reacting to it. But the most beautiful thing was, of course, the disappearance of sudden seizures. All in all, it was incredible! A miracle had come true for us. Thanks to the diet, Elisabeth is much better! I would even argue that the diet changed Elisabeth's life and saved her future. She made enormous progress, previously thought impossible. And the beautiful thing is: she continues to do so. The diet now provides the foundation for a truly magnificent life within her capabilities. For this, we are grateful every day.
Elisabeth also accepts the diet very well and eats with genuine joy and pleasure. Fortunately, we had no problems with it from the beginning.
Question 3: What initial mistakes can people avoid when starting a ketogenic diet?
Looking back, I can only say that I was too strict with myself at the beginning. The precise implementation of the diet, as prescribed by the doctor, is crucial. Every gram counts. If you work imprecisely, the end result will always be more variable. At least that's the case for Elisabeth. I always took the diet very seriously and still pay close attention to hidden sugars or carbohydrates in food or medications. I am extremely precise about that. But, especially at the beginning, I made it more difficult for myself than necessary. I always thought I had to offer Elisabeth a particularly wide variety of foods right from the start to make the diet as varied and tasty as possible for her. My goal was to make her enthusiastic about this diet in the long run. I put a lot of pressure on myself. If I had to start all over again today, I would approach it as follows:
I would simply create a handful of favorite recipes that Elisabeth genuinely loves and offer them in rotation. I would do this until I became much more familiar with the ketogenic diet, and daily life ran more smoothly.
Question 4: What are your favorite dishes and foods (Keto)?
Elisabeth's favorite dishes change from time to time. She also loves a diverse selection of foods. Regarding favorite dishes, I would describe Elisabeth as a "phase eater": today, dish X is her favorite, tomorrow it's dish Y. But generally, what has been well-received remains popular later on.
Elisabeth eats very well and enjoys it. She loves variety and likes to try new meals and foods, leading to a wide range of food preferences. She has always enjoyed noodles with creamy sauces (lots of sauce!), vegetable snack boxes as finger food, moist cakes, berries, raw vegetables, dips, and bread with various spreads or toppings. Above all, she loves avocados, eggs, and mayonnaise. Quality is always crucial to me, especially when it comes to food.
Question 5: Were you familiar with Kanso products before collaborating?
I have known and used Kanso products for a long time, having been introduced to them in the clinic, especially since we work with MCT fats for Elisabeth. The MCT oils from Kanso were the first products we used. We always kept a close eye on the expanding range of Kanso products and tested them as soon as they became available. We are always excited when there are new developments that make our daily lives easier.
Question 6: How do you like our products? Which ones are particularly good?
As I mentioned, the oils and margarine are indispensable basic products for us and are also well-received in terms of taste. Elisabeth also tolerates them very well. But I am genuinely impressed with all the products. In such a specialized segment, I am thankful and open to new product ideas on the market. Therefore, I use the entire range of Kanso products interchangeably, depending on their suitability in dishes. I particularly like using the DeliMCT creams as a spread, as it allows me to save some fat elsewhere and achieve a completely different taste result. I also use them for cooking and refining dishes. Elisabeth especially loves the DeliMCT cream with a milder flavor, as it strongly resembles mayonnaise.
When the DeliMCTCacao Biscuits came out, I was thrilled. That is a real relief and time-saver in the keto everyday life! They are great for on-the-go and quickly find their way into the lunchbox for kindergarten. But Elisabeth's absolute favorite product is the DeliMCTCacaoBars.
We recently introduced the new KetoBiota into our home. I find the versatility, speed, and ease of use of the product great. The powder is packaged in small portions, making it easy to use on the go without refrigeration, which I find very practical. I can mix it up quickly on the go and have a complete meal. Plus, it tastes really good. It will certainly be a new highlight for Elisabeth. I'm saying this not just because I write texts for Kanso, but because the products really taste good. I always try them myself before serving them to Elisabeth!
Question 7: What do you not like as much about the ketogenic diet?
Of course, the diet and the associated daily routine are time- and planning-intensive. However, this can be well-managed with proper routine. What I dislike is that due to the high amount of fats, the meals are often very liquid, and many products and foods need to be refriger
More Community posts on this topic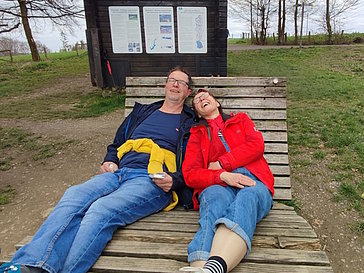 Ketogenic diet
Dieta Chetogenica: "Aiuto, come lo dico alla mia famiglia?"
Con l'inizio della dieta chetogenica, le sue condizioni sono molto migliorate così come la voglia di uscire. Al suo cambiamento le persone che le stanno vicino hanno reagito in modi molto diversi: dall'interesse al rifiuto o addirittura agli insulti.All'inizio questo cambiamento è difficile anche per la sua famiglia. Nell'articolo, Susanne ci racconta come ha reagito in queste situazione e come le affronta oggi.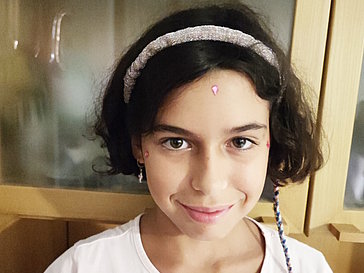 Ketogenic diet
Starting the Keto Diet: One Step at a Time
When you receive a diagnosis of a rare disease for which there is no medicine to make it disappear, you feel like you're locked in a dark room. But when you're told that there's a therapy that can mitigate the effects of the disease, that's when the light returns...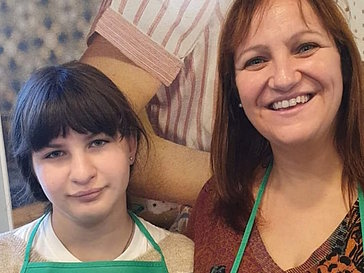 Ketogenic diet
Nothing is impossible
There are so many things we would like to share about the ketogenic diet. Monica has been on this diet since 2015, and much has changed - both in terms of meal preparation with new products on the market and in managing everyday life or special occasions. Monica has always been a cheerful and positive person.