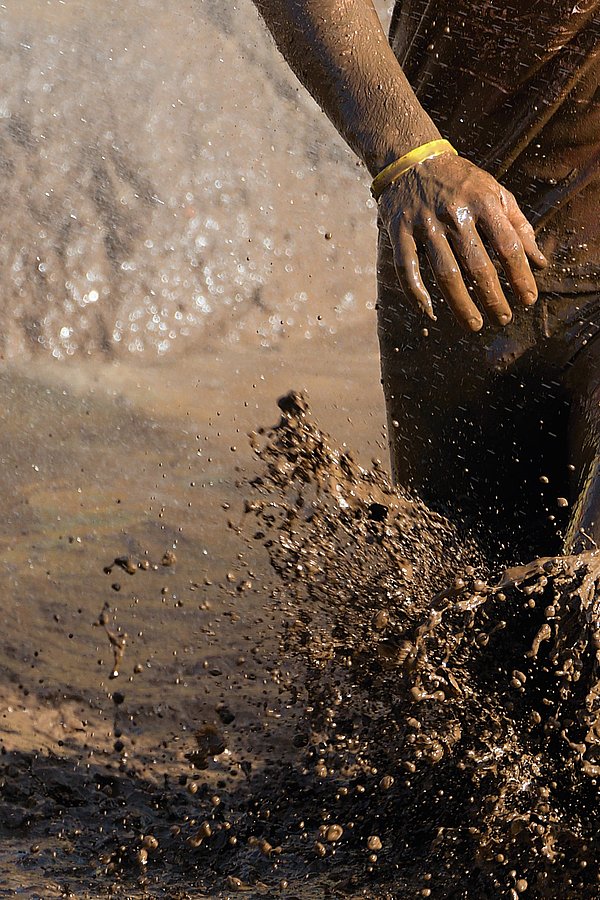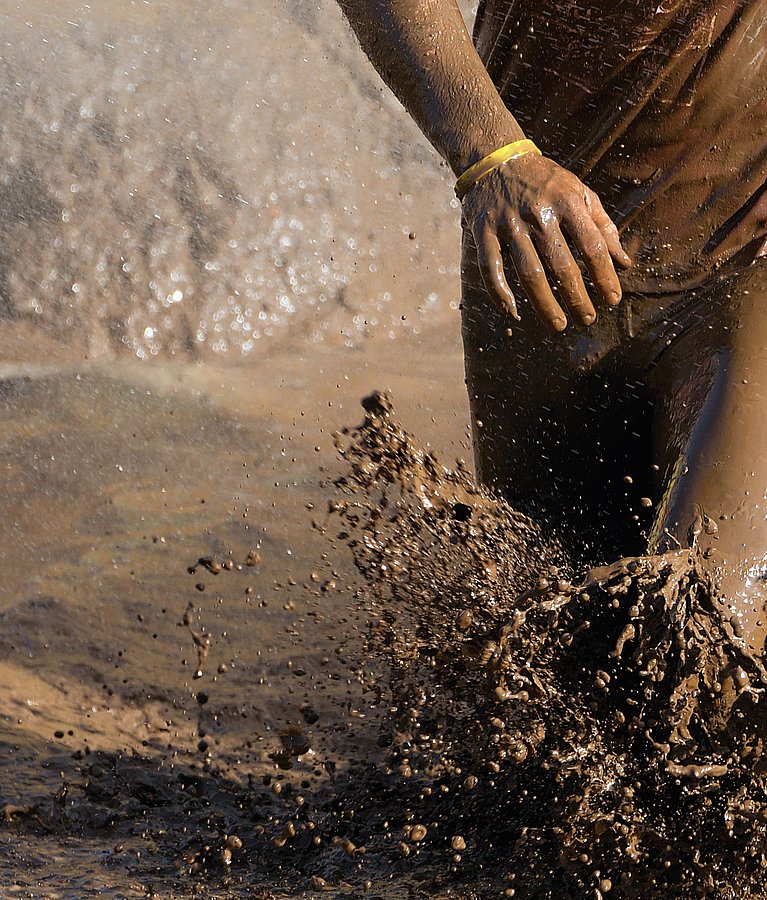 Ketogenic diet
MUD Master - an exciting outing for the whole family.
Every year, the MUD Master Obstacle Run takes place here in the Lower Rhine region. It's an exciting obstacle course reminiscent of a real marine course. You have to slide, crawl, climb, or jump to overcome spectacular obstacles.
The Mud Masters Obstacle Run is not a competition; it's about reaching the finish line together, pushing your own limits to achieve an accomplishment you can be proud of for a lifetime. It's mega exhausting... But that's exactly what makes for a huge amount of fun and a sense of triumph that is celebrated profusely with a cold winner's beer in the large festival area after reaching the finish line.
I have always had great respect for this race, but at the same time it has always been my wish to face this challenge together with my daughter. Unfortunately, it never really worked out. Then, when I became ill with epilepsy, it became impossible. Especially in the early days, I was physically and mentally far away from it.
With the start of the ketogenic diet, my life has changed again greatly, but this time for the better. Today, I am once again able to face such challenges.
And so it happened that my family gave me participation in the MUD Masters as a Mother's Day gift. At first, I was quite surprised and had some fear about whether my fitness would be sufficient for such an event. But I was already looking forward to it, especially because we would all participate together as a family. It promised to be a lot of fun.
During the preparation phase, we watched videos from the organizer, and that's when I realized what I had gotten myself into. The course was described as unique and promised an adrenaline rush. It was clear that it would be physically demanding, as I read through the course description. We would need a lot of energy. For this reason, the organizer had set up pavilions along the entire route where participants were provided with water and snacks.
I pondered for a long time on how to plan my nutrition for that day. In the end, I decided to simply bring two bottles of Kanso KetoEpi 2:1 with me. The entire run took place in the mud. Even if the bottle was completely covered in mud, the contents remained intact. The drink didn't burden my stomach and immediately replenished the expended energy. Looking back, this decision turned out to be very good.
The countdown for the preparation began! Despite our respect for the challenge, we couldn't wait. It was time for action. And then came the day X. Unfortunately, the weather was not on our side. It rained all day, and it was bitterly cold. But it was an unforgettable challenge with spectacular obstacles and lots of mud. Participation in the MUD Masters is definitely at the top of our family's list of best adventures. It was a day full of mud, obstacles, physical exhaustion, but also a lot of fun as a family.
Participation will likely bring a smile to our faces for years and will always be a great topic at every birthday party.
More Community posts on this topic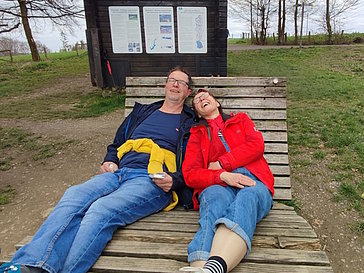 Ketogenic diet
Dieta Chetogenica: "Aiuto, come lo dico alla mia famiglia?"
Con l'inizio della dieta chetogenica, le sue condizioni sono molto migliorate così come la voglia di uscire. Al suo cambiamento le persone che le stanno vicino hanno reagito in modi molto diversi: dall'interesse al rifiuto o addirittura agli insulti.All'inizio questo cambiamento è difficile anche per la sua famiglia. Nell'articolo, Susanne ci racconta come ha reagito in queste situazione e come le affronta oggi.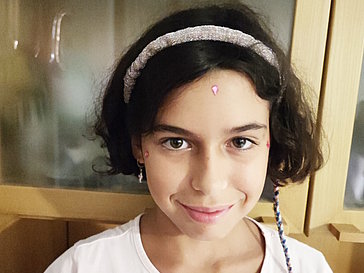 Ketogenic diet
Starting the Keto Diet: One Step at a Time
When you receive a diagnosis of a rare disease for which there is no medicine to make it disappear, you feel like you're locked in a dark room. But when you're told that there's a therapy that can mitigate the effects of the disease, that's when the light returns...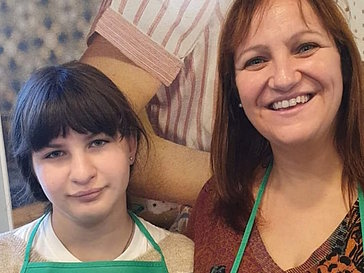 Ketogenic diet
Nothing is impossible
There are so many things we would like to share about the ketogenic diet. Monica has been on this diet since 2015, and much has changed - both in terms of meal preparation with new products on the market and in managing everyday life or special occasions. Monica has always been a cheerful and positive person.