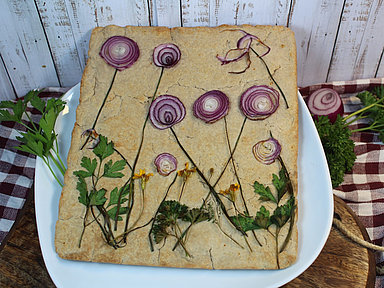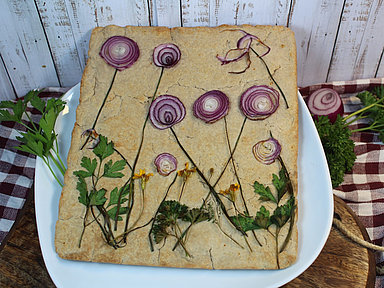 Ingredients
Provides 1259.5 kcal per 440.0 g
| | |
| --- | --- |
| For the dough: | |
| 200 g | KetoBaking Mix (Kanso) |
| 10 g | Dry yeast |
| 100 ml | KetoEpi (Kanso) |
| 50 ml | Water |
| | |
| For the topping: | |
| 10 ml | MCT Oil 100 % (Kanso) |
| 10 g | Onions |
| To taste | Chives, curly parsley, orange tagetes |
| 60 g | KetoTomato (Kanso) |
Preparation
Step 1
For the dough, mix KetoBaking Mix in a bowl with the dry yeast.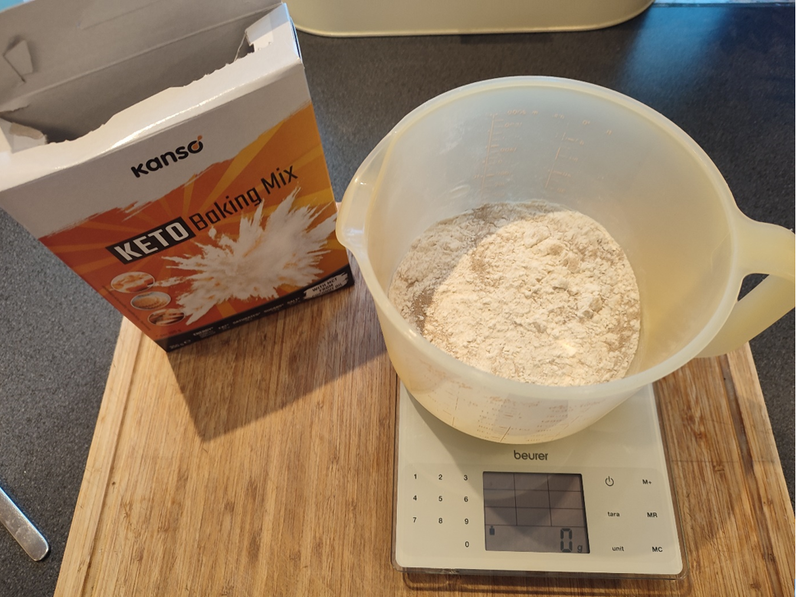 Step 2
Place KetoEpi in a cup with the water and heat in the microwave for 30 seconds. Then add to the flour mix and knead a smooth dough. Let the dough rise for about 1 hour covered in a warm place.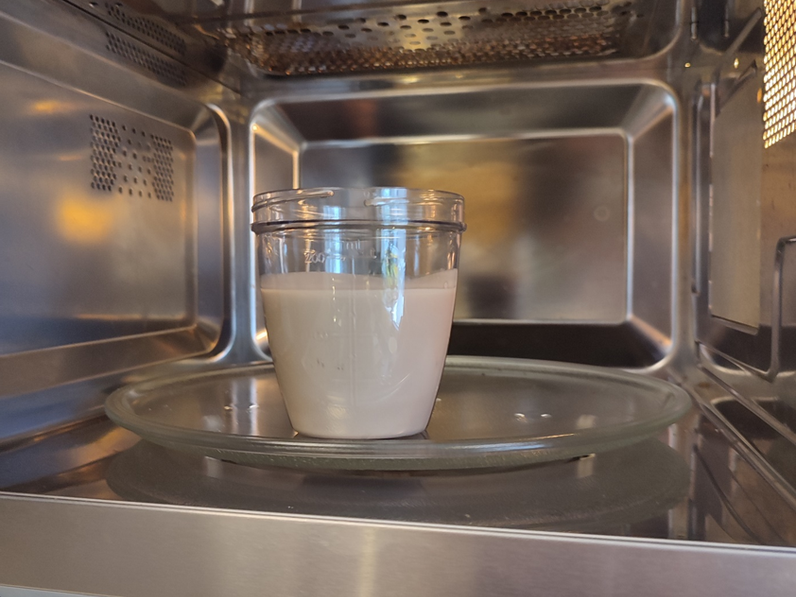 Step 3
When the resting time is over, preheat the oven to 200 degrees convection. Roll out the dough on a baking tray lined with baking paper and brush with MCT Oil 100 %. Now top the foccacia with onions and fresh herbs. There are no limits to your imagination here. The focaccia can be decorated with anything that the herb patch gives.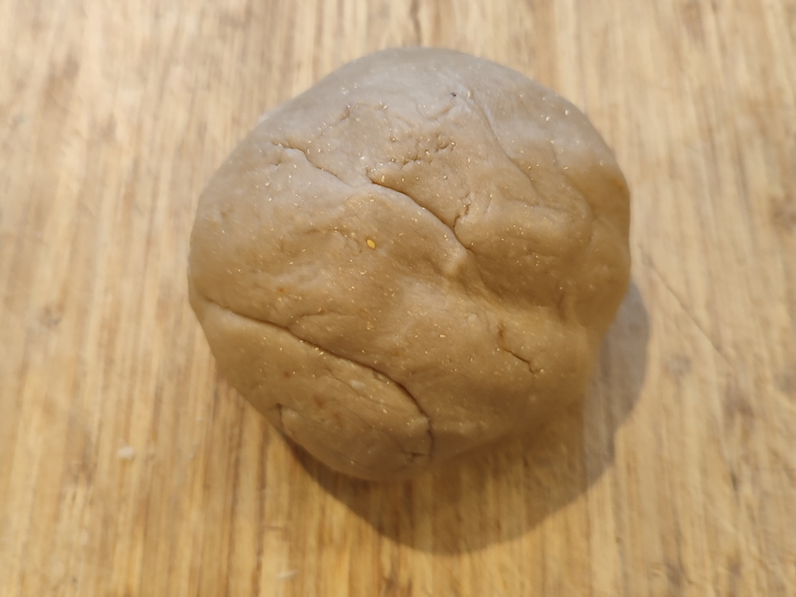 Step 4
Serve the focaccia with KetoTomato as a dip.
Nutritional values
| | Total (440.0 g) | Per Portion (110.0 g) |
| --- | --- | --- |
| Ketogenic Ratio | 1.3:1 | 1.3:1 |
| Energy (kcal) | 1259.5 | 314.9 |
| Fat (g) | 87.2 | 21.8 |
| of which MCT (g) | 38.9 | 9.7 |
| Carbohydrates (g) | 25.9 | 6.5 |
| Protein (g) | 41.9 | 10.5 |